SOUND CRACKER
Single Sound, Deluxe Sound, Atom Bomb, Lar Crackers, Multi Sound, Bijili crackers
NIGHT SPARKLING
Sparklers, Ground Chakkars, Flower Pots, Twinkling Stars, Caps & colour Matches crackers
AERIAL COLORS
Sky Dashers, Sky Fancies, Ecomony-Fancy, Mini-Fancy Crackers
PENTAGON-SERIES
Pentagon-Series multi shot crackers
ARD - GIFT BOXES
Trendz, Favourite, Zu-Zu and Mini-Mini
Delivery Information
We provide prompt and quick deliveries on time. We assure you safety and security for the goods. Home delivery will be made for all Madurai and Trichy customers.

Safe and Secure Payment
100% SECURE SHOPPING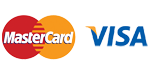 Gift Voucher
Purchase More than Rs.50,000 and get extra 10% discount.Purchase More than Rs.45,000 and get extra 5% discount.
NEW ARRIVALS
New Arrivals of Agni Thoop, Bad Boys, Red Busters and Ruf & Tuf firecrackers